2022 - 2023 Membership Directory
Cover Image Contest
The Chamber is partnering with the local schools to find the next Membership Directory Cover Image! We'd love to see your skills. Submit a photo or graphic design rendering of your best Chamber of Commerce publication cover!
The Greater Mount Airy Chamber of Commerce is preparing to publish the next Membership Directory and wants to find its cover image within the vast talent of local students. The Chamber of Commerce is an organization built from the business community and that includes the local school systems. To show support and appreciation, the Greater Mount Airy Chamber of Commerce would be honored to showcase the artistic skills of a student from the area on the next directory cover.
The annual Membership Directory contains several editorial pages relating to Chamber of Commerce leadership, history, events, membership details, etc., and an entire list of the businesses and organizations who are members. 2000+ copies are printed by The Mount Airy News and then distributed to every Chamber member, local leaders, and other local business representatives. The directory is a highly sought-after publication! The winner of this contest and their school will be recognized on the front cover and within the editorial section of the directory.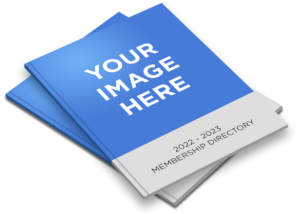 Requirements / Suggestions:
Please submit your image(s) to Mallory Smith, Chamber Marketing Manager via email; Mallory@MtAiryNCChamber.org; Email Subject Title – Directory Photo Contest. The image(s) / photo(s) must be high resolution. Digital renderings should be created on a 300ppi, 8.5"x11" vertical space. If your files are too large to send via email, please share them through a Google Drive link.
June 7th, 2022
Submissions received after this date will be admired, but not accepted.
The judging panel includes the five Chamber of Commerce staff members and four members of the Board of Directors. Submissions will be judged based on how well the images match the criteria listed above, creativity, and uniqueness.
By participating in this contest, you agree to have your name, school, artwork, and potentially a photo of you shared on the Greater Mount Airy Chamber of Commerce's social media, newsletter, The Mount Airy News, and the Chamber's 2022 – 2023 Membership Directory.
No participant nor the overall winner will be compensated with funds for their work.
The Chamber will own the rights to the winner's image indefinitely.
The Chamber will add its official logo and the text, "2022 – 2023 Membership Directory" to the winner's artwork / photo before publication.
Contact Mallory Smith via email with questions.